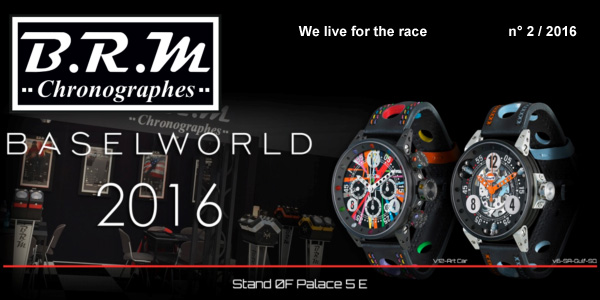 From the excellence of the details is performance born...
As it does every year, the manufacture is preparing to present its new creations at the Baselworld trade show, a reference for professionals from the world of watchmaking and jewellery. The show is to take place on 17-24 March, and will be a real treat for fans of the brand.

To tide you over until this prestigious event, we are pleased to offer you a flashback in images at our 2015 models, a range of unique timepieces, condensation of technology that once again and more than ever incarnates BRM's Racing Spirit.

"Last year in Basel, BRM presented its watch winders, which have been a clear success, as some 20 have been delivered to date. It should be remembered that 150 hours of machining are required to make a single four-cylinder model. In 2015, we also introduced two limited editions in Gulf's colours, which are now almost sold out. This year, the Baselworld show will be the opportunity for the Manufacture to present its Art Car series officially, not to mention the two new Gulf series to be released: the T12-44-GU-1B and the T12-44-GU-2O."


Bernard Richards


Don't miss our next newsletter to find out what's new in 2016... and for those who can't wait, you can find us at stand 0F, pavilion 5E!


We value your opinion:
Follow the links below to share this article
and to give us your impressions of these models.


www.brm-manufacture.com


The manufacture is in the news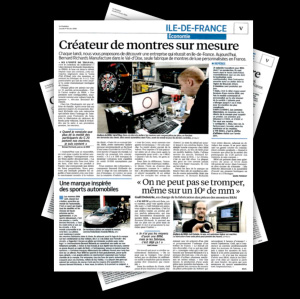 Last month, the manufacture appeared in various French media.
After a full-page article in the newspaper Le Parisien, shedding light on BRM's intricate workings, Radio Enghien selected Bernard Richards as their special guest and presented him to all their listeners.
Don't miss their exclusive interview with Bernard Richards, and discover BRM as you've never heard it before!


BRM opens its doors to you
The one and only French watch manufacture, BRM has the pleasure of sharing a glimpse of its unique world with you.

Today, we are letting you in on some of the secrets of the manufacture of BRM's watch winders. Let yourself be transported into the art of watchmaking...

The starting point is the central part, a 21kg block of aluminium no less. After machining, this block will be 15.5kg lighter, leaving just 5.5kg. Once the piece is the correct weight it is primed, painted, then fired in an oven.

The procedure is identical to that used for the cylinders and cylinder heads, which are cut from a 13x13cm square of aluminium.

The parts are then hand-assembled and finished in the colour chosen by the customer. The winding direction and the number of revolutions per day are programmed into the motor.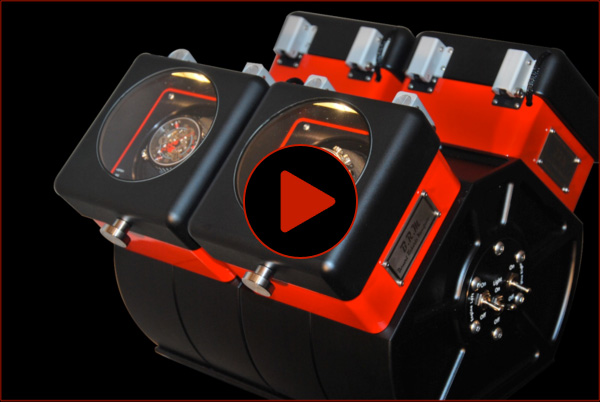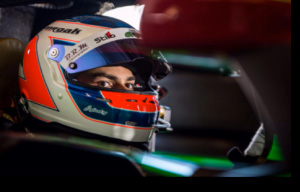 The young Brazilian driver, Luis Felipe 'Pipo' Derani, has already distinguished himself apart several times on the track. Having taken several podium finishes in different categories, and aged just 23, Pipo continued his trajectory in 2015 by joining the FIA WEC with the G-Drive Racing team.
In the LMP2 category of this endurance championship, he and his team took fourth place at the Le Mans 24 Hour, and finished third in the championship.
In 2016, Pipo signed with the Tequila Patron ESM team, and got the season off to a flying start with a wonderful victory at the Daytona 24 Hour, the first time he had taken part.
All the team at BRM congratulates its young partner for his fine performance!



MK-44 Luis Felipe Derani technical specifications

- Makrolon case ®
- Skeleton dial
- Lugs, crown and pushers in grey titanium
- Super light yellow and blue hands
- Light technical fibre strap with holes
- Automatic chronograph movement




Luis Felipe 'Pipo' Derani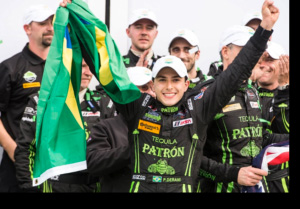 So, first place for your first participation at the Daytona 24H, congratulations. Such a performance! How do you feel about that?
Definitely a big surprise to win at my first attempt. I feel extremely grateful for the opportunity to race with such a great team and drivers. Super happy to have a win in Daytona so early in my career. Blessed.
We saw you on several podiums last year, you seem to have made a good start in LMP2. How do you view your past season?
2015 was a great year for me. I took part in my first full season in SportsCar and first season in WEC. I have been on the podium in six out of eight races and was in pole position in my first ever race at Silverstone. I also debuted in Le Mans 24 Hour and finished fourth in LMP2. To be part of Le Mans 24 Hour was a dream and an objective I have had for many years so I couldn't be happier to have had this opportunity with G-Drive on what was a wonderful year with a lot of learning, experience and great battles on track. It was an amazing and exciting season!
What do you plan for 2016? What are your objectives?
In 2016 I will continue to race in WEC in the LMP2 category but in a new team called Tequila Patron ESM. I will continue to drive the Ligier JS P2 with Dunlop tyres, which is the same car and tyres I drove in 2015 with G-Drive. A last minute call to do Daytona and Sebring together with the full WEC season was unexpected but the best thing that could have happened. Now with two 24-hour races under my belt (Le Mans 2015 and Daytona 2016) I feel more prepared to attack Le Mans 2016 and obviously the rest of the WEC championship.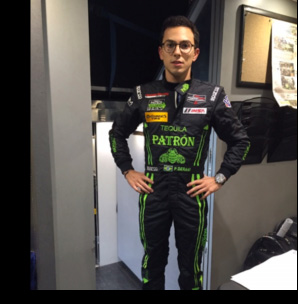 You joined the BRM family last year: a word about this choice?
Since I met Bernard for the first time in BRM's factory what caught my attention the most was how passionate he was for every single element in the factory. From those big machines to those micro screws and obviously all his watches. I share this same passion for racing and competition and I think this passion is vital for anyone looking to achieve success in life. BRM is a combination of passion and technology which are two things we find in motorsport, and this is the reason I want to share this passion on every circuit in the world by wearing a BRM watch.


at the Brussels Auto Salon and the Belgian Boat Show
Last month BRM exhibited in Belgium at the Brussels Auto Salon and the Belgian Boat Show. A big thank you to the B&C Signature team who made it all possible. A look back at some pictures of these two events:
BRM's stand at the Brussels Auto Salon
BRM Formula 1 boat wrap at the Belgian Boat Show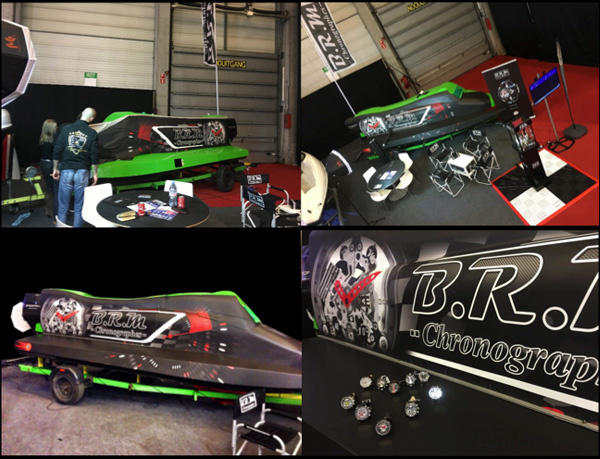 Once again, BRM attended the Rétromobile show, organised for vintage car lovers. We would like to thank all our visitors, who we look forward to seeing again next year!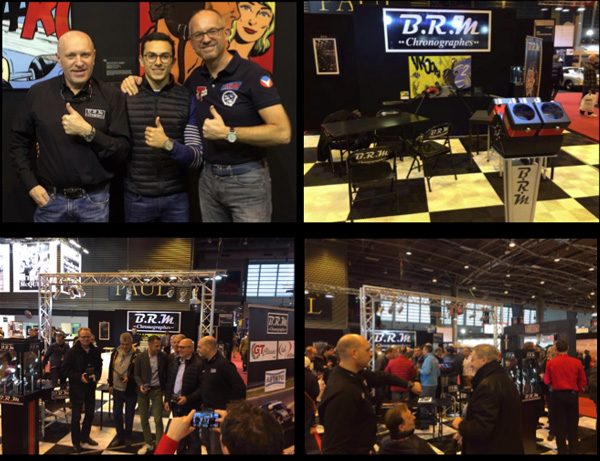 BRM's round-the-world tour continues. This time, a look at BRM Mauritius, already creating a buzz in the local media: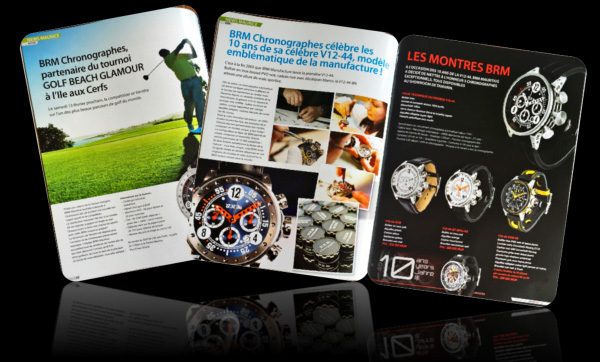 The teams at the various events in 2016 will be delighted to present our collection. They remain at your disposal all year round to cater to your needs.

F1H2O – Dubai Grand Prix
Dubaï - UAE
2 - 4 March 2016
www.f1h2o.com
ROSCAR AND GT3 SERIES
Magny Cours Circuit
11 - 12 March 2016
club911idf.free.fr
VdeV Endurance Series
Barcelona
17 - 20 March 2016
www.vdev.fr
BASELWORLD
Basel – Switzerland
17 - 24 March 2016
Stand 0F pavilion 5E
www.baselworld.com
24H Series - Italy 12 Hour
Mugello Circuit
18 - 19 March 2016
www.24hseries.com


To unsubscribe from this newsletter, click here
non contractual pictures