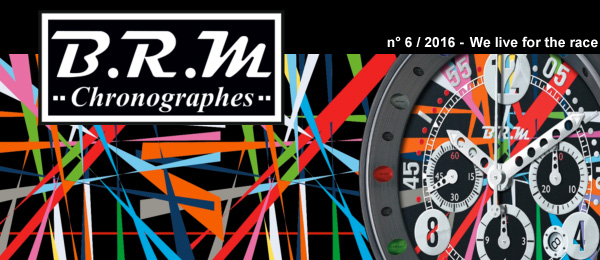 A look back to 2006: the manufacture designs the first R-50, an out-of-the-ordinary, highly innovative titanium model.

With a movement inspired by the engine of a race bike, with a cylinder suspended on three fibre glass or carbon fibre triangles, the R50 was designed using the isolastic® principle, which involves mounting the flexible movement on a carbon arm.

This superb piece quickly became one of BRM's stand-out models, recognised by all lovers of the brand. A time piece in the pure racing spirit, the R-50 has moved with the times, and today it is available in titanium, makrolon®, titanium and gold, or in all-gold, all in the manufacture's own colour ways.

To celebrate the success of this model, which has been continuing for 10 years now, Bernard Richards is emphasising colour, presenting in exclusivity the R50-VT-TR and the R50-VT-TJ to all enthusiasts, two extremely limited editions of just 15 models.

Don't miss out!







R50-VT-TR technical specification

- Blue or black PVD titanium case
- Skeleton dial
- Stainless steel lugs
- Black crown engraved with the
letters TR and the limited edition
number
- Super light red hands
- Light technical fibre black strap
with red holes
- Automatic movement
- Limited edition of 15 models



R50-VT-TJ technical specification

- Blue or black PVD titanium case
- Skeleton dial
- Stainless steel lugs
- Black crown engraved with
the letters TR and the limited
edition number
- Super light yellow hands
- Light technical fibre black
strap with yellow holes
- Automatic movement
- Limited edition of 15 models







We value your opinion.
Follow the links below to share this article
and to give us your impressions of these models.


www.brm-manufacture.com

Officially opened in 1999, the Sepang circuit has become a must in the world of motorsports.

Situated just 85km from the centre of Kuala Lumpur, it offers 5.5 km of track, with 15 bends and eight straight stretches with space for overtaking and for accelerating to up to 300 kmph, all of which make for a race packed with suspense and high octane thrills to delight anyone passionate about motorsports.

BRM Chronographes is delighted to announce its partnership with the Sepang circuit as official timekeeper, and to display its livery on the track of this famous sports complex, which plays host to the Formula 1 Malaysian Grand Prix, among others.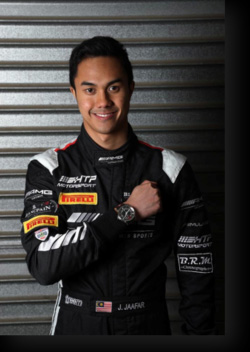 The young Malaysian driver Jazeman Jaafar started go-karting at the age of 7. He had his first win at the age of 8 and obtained exceptional permission to hold a category C international license at the age of just 14, a year before reaching the legal age.
He was then spotted by Patronas, Malaysia's biggest motorsports sponsor, who have been supporting him since 2008.
Since 2009, he has had two podium finishes in the Formula BMW Europe championship. In 2010, he made his debut in, among others, the British F3 International Series, where he had no less than 24 new podium finishes in three years, and was runner-up in the competition in 2012.
In 2014, he then entered the Formula Renault 3.5 series, in which he has two podium finishes and a win under his belt, and as of 2016 he is taking part in the Blancpain Endurance Series and the Blancpain Sprint Series.
BRM Chronographes is delighted to lend its livery to this promising driver, whose abilities can no longer be in any doubt!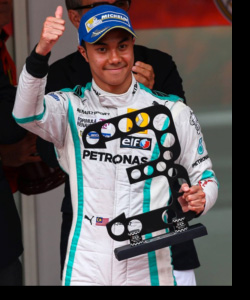 Tell us a bit about yourself, why did you choose to practice motorsports?
I have always had a passion for cars since I was small. One day, I had an opportunity to have a try in a Go-Kart, and at the time I didn't know what it was. I remember I was 6 years old, and I was amazed that I could actually drive and race! It started as a hobby and slowly picked up to when I started winning races at 8 years old. Then I told my parents I wanted to be a professional racing driver and I haven't looked back since!
Which team are you driving with? In which car?
Currently racing with Mercedes-AMG team HTP with their latest Mercedes-AMG GT3 car.
What are your objectives for the coming years?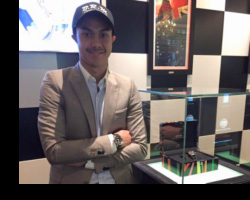 More wins and more championships !
You're a BRM partner now, a word about that?
I feel very proud to be a part of such an iconic brand, especially in the world of motor racing. I'm looking forward to our "Special Model" coming out soon which will bond this great partnership !


Last month, Bernard Richards traveled throughout Asia, where BRM's popularity just keeps on growing.
In the presence of the BRM Malaysia team, he first had the pleasure of meeting Tony Fernandes, head of Air Asia, which now bears the manufacture's livery.
BRM's founder then attended the First Lifestyle Night, organised by Porsche Club Malaysia, where he was able to award the prize to the lucky winner of the competition that the car club had organised. After that it was the turn of lovers of the brand, to whom he had the pleasure of chatting at the reception organised in his honour at BRM's official boutique in Malaysia.
To end the trip, before leaving for Indonesia to meet all the BRM team there, Bernard Richards inaugurated the brand's arrival in the Cortina Watch boutique located at the heart of Kuala Lumpur's shopping centre.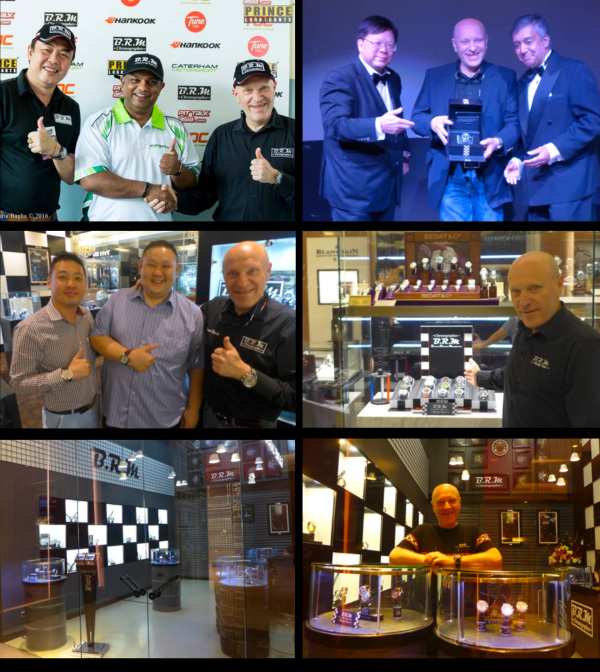 BRM Chronographes' livery was on the track at Le Mans 24H with our partners Larbre Compétition Team, Pipo Derani from the Tequila Patron ESM team and Liam Talbot from the Liam Talbot Racing team.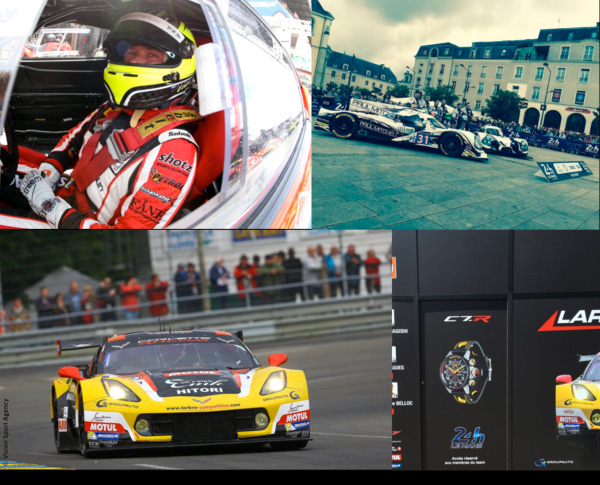 The teams at the various events in 2016 will be delighted to present our collection. They remain at your disposal all year round to cater to your needs.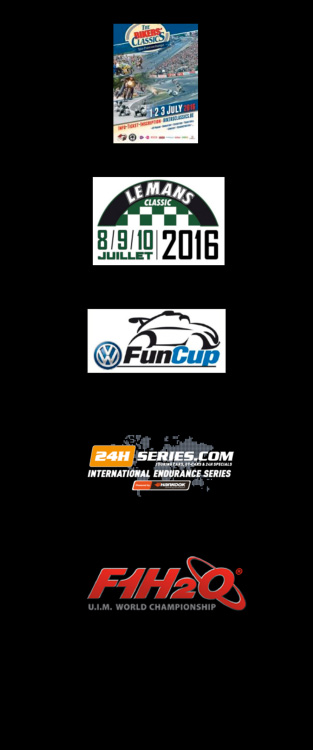 The Biker's Classics
SPA Francorchamps Circuit
1-3 July 2016
www.bikersclassics.be
Le Mans Classic
24H circuit
8-10 July 2016
www.lemansclassic.com
25H VW Fun Cup
SPA Francorchamps Circuit
8-10 July 2016
www.vwfuncup.eu
24H Paul Ricard
Circuit Paul Ricard
15-17 July 2016
www.24hseries.com
French Grand Prix
Evian
15-17 July 2016
Portugal Grand Prix
Porto
29-31 July 2016
www.f1h2o.com


To unsubscribe from this newsletter, click here
non contractual pictures