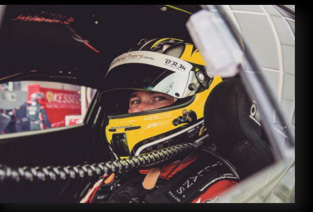 Tell us a bit about yourself, why did you choose to practice motorsports?
Motorsport started later in life for me and was simply a precaution at the beginning. I have powerful road cars and wanted to learn how to enjoy them in a safe environment.
This naturally led me to a racetrack and professional instruction. I woke up one day and decided I wanted to race.
Initially I was prepared to just participate, but something just clicked and I haven't stopped winning since.
Which team are you driving with? In which car?
This year I'm driving a lovely blue and pink Audi R8 LMS Ultra. The owner has talked me into a return to Australian racing in the Endurance Championship. The car is run by Melbourne Performance Centre, they know the car so well and I'm privileged to be with the benchmark team for the category. I'll also be returning for my second full season with Kessel Racing in Europe, racing with Ferrari in the BES.
What are your objectives for the coming years?
My immediate goal is to push my learning phase in the GT world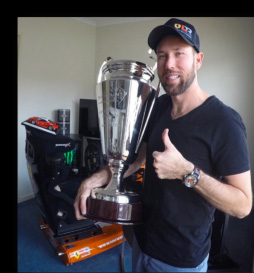 and hopefully taste more success. My next goal is progressing into LMP2 and seeing what level I can compete at. 
My ultimate aim is competing in the Le Mans 24 Hours with a prototype car and not just making up the numbers but being a strong combination of drivers with the best possible chance at success. Fingers crossed!
You're a BRM partner now, a word about that?
I'm extremely thrilled and honoured to form a partnership with BRM Chronographes. I like the attention to detail and the way you can completely customise a timepiece to your exact needs and wants. Not many people know about this fantastic brand in Australia, BRM is synonymous with motorsport and I'm excited to increase awareness both in Australia and abroad.