At the 86th Geneva Motor Show, the DS brand and French watchmaker BRM Chronographes are proud to make their partnership public.
Technology, performance and refinement are the watchwords for this high-end partnership which brings together two unique brands, each embodying French luxury and savoir-faire in their respective fields. First fruits of the partnership: the DS 3 Performance BRM Chronographes!
Available as a limited edition of 39 numbered models, the DS 3 Performance BRM Chronographes has a 1.6 THP S&S engine (208 bhp and 300 Nm torque for 5.4l/100km and 125g/km CO2 emissions) paired with a six-speed gearbox (MCM) with a Torsen®-type limited slip differential. This dynamic, distinctive car has unmistakable and exclusive style.
It sports a never-before-seen Gold Pearl matte shade, which is also used on the dashboard trim and at the centre of the18-inch alloy wheel rims. The model is also distinguished by BRM Chronographes badges on the tailgate, the doors and in front of the gear stick. In the image of the manufacture, the DS 3 Performance BRM Chronographes highlights precision, high-quality finishing and attention to detail.
The extra that makes all the difference? To celebrate this exciting partnership, the luxury manufacture with the most racing spirit has designed the V6-44-SA-SQ-DS3 Performance: 39 unique numbered timepieces, specially personalised in the colours of this limited edition, will be offered to the 39 lucky owners of the DS 3 Performance BRM Chronographes.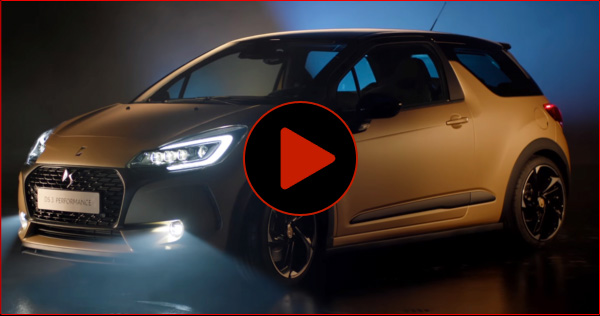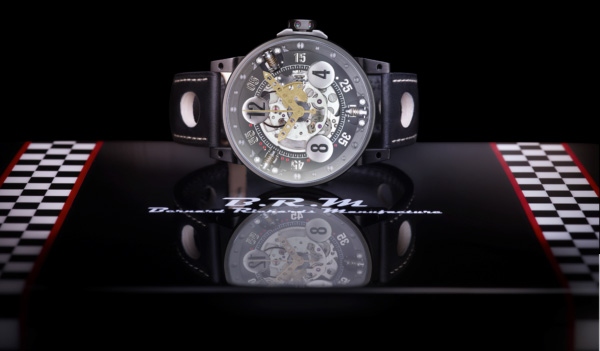 But the adventure doesn't end there!
DS has once again made waves at the Geneva Motor Show by unveiling a unique car: the DS E-TENSE.
The product of craftsmanship worthy of France's most well-reputed luxury brands, combined with the use of digital tools, the DS E-TENSE is unique as much in its exterior design as in the sensations it offers the driver: a blend of luxury, high-tech and high performance. This avant-garde creation, illustrating the brand's technological and stylistic vision, opens the way to the future with its high-performance electric powertrain.
To further improve the refined interior, which boasts stitched aged leather seats and a guilloché aluminium central console, DS once again called on its watchmaking partner BRM Chronographes, who designed the Records TB, a unique watch which recalls a dashboard, with a case at a 90° angle to allow the wearer to see the time while driving. A veritable distillation of technology, the Records TB breaks all the rules too.
Designed just for DS E-TENSE passengers, the Records TB sports a strap and hands in the same green Amétrine shade of metallic green as the car. Note that this watch can be worn on the wrist, or can fit into the car's central console.