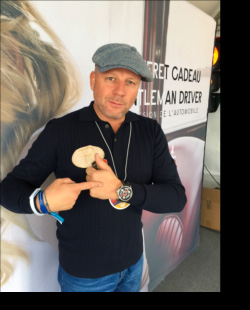 Can you describe Hôtels & Préférence in a few words?
Hôtels & Préférence is an hotel group with 150 hotels and 10,000 rooms around the world. Since we were set up in 2000, we have four priority markets: individual clients through our concierge service, travel agencies, companies that organise incentive meetings and seminars, as well as gift boxes.
The chain is made up principally of four and five-star hotels and caters mainly to a clientele aged 35-55 that appreciates both luxury hotels and cosy locations with an intimate and friendly atmosphere.
In barely 16 years, with 150 establishments and 10,000 rooms, the Hôtels & Préférence network is among the top 10 independent luxury hotel chains. How do you explain your success?
The French hotel market being dominated by American groups, a high-end French group was much in demand among hoteliers. As such, we were able to find our niche quickly. In addition, the cost of affiliation to Hôtels & Préférence is very reasonable in order to allow hotels to join our chain.
For individual clients, there was a real need for something new on a very competitive market, and Hôtels & Préférence has been able to offer more personalised services to meet their immediate needs.
What are your goals in terms of development for the coming years?
First of all, in the next five years we are planning for a maximum of 250 establishments.
Further, we have started expanding to the Asian market, notably to China, where we already have seven hotels. One of our main aims is to build on that.
Lastly, two years ago we launched on the luxury car and car collectors' market with a gift box for "Gentleman Drivers". This market operates extremely well and offers numerous possibilities. We would like to see it grow even more.
BRM and Hôtels & Préférence became partners a few years ago now. Anything to say on the subject?
We are both French luxury companies, and we share exactly the same high-end vision that BRM's creations exude. Just like Hôtels & Préférence, BRM adapts to its clients needs and knows how to renew itself to offer unique products. That is without taking into account Bernard Richards' know-how, which can be found nowhere else.
It is funny when you think about it, as we often follow the same schema for development, and our entrance to the automobile market two years ago with the Gentleman Driver gift box brings us even closer to BRM's philosophy.
As for me, I am a big fan of the brand. I have several models myself and I find each one more elegant and fabulous than the last. Bernard is a genius, and I am always delighted when people stop to admire my BRM. I am proud to be a BRM ambassador!