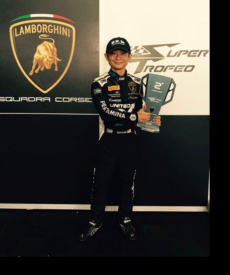 Tell us a bit about yourself, how long have you been in motorsports? Had you always wanted to get into this sport?
I have loved and taken part in motorsports for practically my whole life. When I was a child I was an avid BMX rider, that was when I caught the speed bug.
At the age of 17, I discovered karting, and I saved up to buy a second-hand kart.
At the age of 20, I started taking part in jet ski events before moving to the UK to study, where I concentrated more on karting.
I knew that my career would be in automobile racing, and so I enrolled at the famous Jim Russell driving school at Donnington Park , where I finished in the top three, allowing me to find sponsors to enter Formula Vauxhall. From then on, I moved up the ladder. I returned to Malaysia, and now have my own team, Aylezo Racing.
Which team do you race with? In which car?
I race for my own team, Aylezo Racing. This year I took part in the Lamborghini Super Trofeo Asia, at the wheel of a Lamborghini Huracán LP620-2 Super Trofeo. I am also taking part in the Asian Le Mans Series, where I will drive a Ginetta LMP3.
What are your impressions of your career to date? What are your goals for the future?
I am very lucky to have been able to build a career in motorsports and to travel the world to race, although it has not always been easy. I had to forge my own path and create my own opportunities. But my perseverance, my training and the large professional network I have been able to build over the years have allowed me to found my own team, a fantastic group of people.
Together, we have participated in practically everything, from single-seaters to GTs, from Lotus to Lamborghini…I won some of the most important Malaysian events, such as the Malaysian Super Series and the 12 Hour endurance race at the Malaysia Merdeka where I finished first runner-up.
Today, we continue to stack up the victories and the podiums in Lamborghini Super Trofeo Asia and the Asian Le Mans Series. My next goal, and it is not an insignificant one, is to keep racing like this with a view to becoming the first Malaysian team to take part in the Le Mans 24 Hours.
You are now one of BRM's partners. Anything to say on the subject?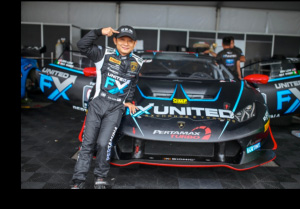 BRM has had a major impact in the last two years in the world of Asian motorsports, and the fact that its models are 100% designed for motorsports is fantastic, and clearly an ideal choice for me.
BRM cares about precision, it uses the most advanced technological materials and is a high-quality brand just like my team Aylezo Racing and our Lamborghini.
Our sole objective is to be the best, and to bring our partners the most specialised teams.