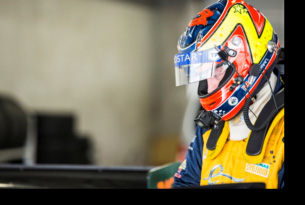 Tell us a bit about yourself, why did you choose to go into motorsports?
I grew up in the world of motorsports: in the 70s my father raced saloon cars, and our house in Milton Keynes was in the middle of "Motorsport Valley" near Silverstone, where I went often. I was hooked straight away!
I started out in karting and won my first championship in 1998 before moving into Formula Renault, where I finished sixth in the British championship with our family team.
In contrast to much of my current competition, my goal has always been to win the Le Mans 24 Hours, which is why I turned to GT racing in 2012.
In 2013 I won the Aston Martin GT4 Challenge, and then finished second in the British GT championship in 2014, which was an unbelievable result for a GT3 beginner.
At the end of the 2014 season, I was lucky enough to be invited to Japan to drive for Alpha Classics Racing (official partner of Aston Martin Racing) as part of a special Aston Martin Japan challenge. It was following this trip that I realised that my goal was to continue in GT3.
Deciding to stay with TF Sport and Aston Martin Racing for 2015 was an obvious choice and we took the decision to continue with the British GT championship as it not only offered excellent media coverage, but also allowed me to compare myself to very competitive teams and drivers.
Mid-season I had the opportunity to make a dream come true by racing at Le Mans during the Aston Martin festival at the Le Mans 24 Hours. That was a crucial step for me. The race was a great experience. I am even more determined today to return and to race in the 24 Hours one day!
I then continued with the British GT championship and, after a difficult start to the season, everything went well. I qualified in pole position for the last two stages, in which I obtained two podium finishes, so that I eventually came sixth in the championship.
Which team do you race with? In which car?
This season I am with the British teams TF Sport for the Michelin GT3 Le Mans Cup in an Aston Martin Racing V12 Vantage, and Stratton Motorsport in an Aston Martin Racing Vantage GT4 for the British GT championship.
What are your goals for the coming years?
Next season I wish to continue in GT3. I am working on projects to participate in the Dubai 24 Hours in January, and I hope to do a full season in GT3 in Europe, all while taking part in several races in Japan with Alpha Classics Racing.
My ultimate aim is to join the ELMS Series in 2018 in the GTE class and take part in the Le Mans 24 Hours that same year.
You are now one of BRM's partners: anything to say on the subject?
I am delighted to become an official BRM partner and to be part of a cutting-edge brand that shares my passion for motorsports.
It was in Japan that Hiroyuki Akane, owner of Alpha Classics Racing, introduced me to BRM for the first time. I immediately liked this innovative range of luxury made-to-measure watches.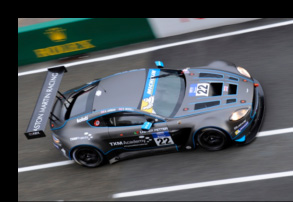 This year, during the Le Mans 24 Hours, I had the chance to meet Bernard Richards, founder of BRM, and to see for myself the passion that drives him and the level of creativity and perfection that can be found in each BRM watch.
Representing BRM is a real pleasure, and I hope that our collaboration will be long and fruitful!