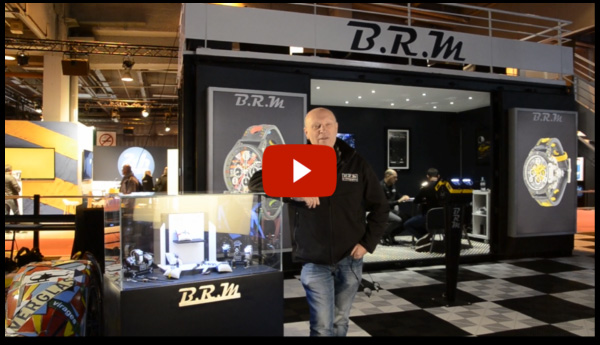 BRM is a story that began 13 years ago.
I am a watchmaker by trade, I began my career at the age of 17 (I am now 58!). For some 30 years I did machining work for major luxury groups, either watchmakers or companies in the car industry such as TWR, Aston Martin, etc.
That was why, 13 years ago, I decided to spread my wings and create a watch for people passionate about motorsports, like me. So we set up BRM, with all the staff who work with me. We now produce around 2,000 watches a year.
At BRM, our passion is anything related to motorsports. Each component that makes up a watch comes from racing. Whether it's motorbikes, cars, jetskis or boats, there is always a link to motor racing. When you look at a BRM watch, you can see that the numbers on the dial are race numbers; the hands are the spokes of a racing car's steering wheel, the buttons are taken directly from the dashboard of a racing car or a vintage car, and the rubber strap has the profile of a Formula 1 tyre. Motorsports are BRM's identity. We do not need a driver with a helmet next to our watches to show that they have a link to motorsports.
BRM's projects and ambitions in the years to come are numerous: we already have 132 points of sale, and we wish to continue to extend our list of distributors. In 2017, we will be taking on the British market and making a start in Italy. We want to build a network of resellers in Europe, Asia, the United Arab Emirates and the United States.
In Asia, we are currently present on three markets. We would eventually like to sell our products on six or seven markets by opening boutiques exclusively for BRM, where people could purchase watches, belts, keyrings, all of BRM's small jewellery pieces and leather goods range. All of this within a three to four year timeframe, because we have to find the right locations and partners to run these operations, which are a long way from home. To reach Asia takes on average 12 to 14 hours by plane, so a certain degree of organization is required.